Sponsored By
Platinum Sponsors
Sponsors who's contribution is valued at $1,000 or more.
The OSU Center for the Study and Teaching of Writing


The Center for the Study and Teaching of Writing (CSTW) is an interdisciplinary support and research unit in The Ohio State University's College of Humanities. CSTW is committed to fostering excellence among writers and teachers of writing at The Ohio State University and throughout Ohio.
At the Writing Center, consultants work one-on-one with undergraduate and graduate students, faculty, and staff at Ohio State on writing projects. The goal is to help people become better writers.
The Digital Media program produces podcasts on a variety of writing topics. Writers Talk airs weekly on WCBE radio (90.5 in Columbus).
Outreach works cooperatively with schools, community groups, and others to enhance writing instruction and develop literacy programs.
Writing Across the Curriculum (WAC) helps instructors integrate writing into any Ohio State course. Consultants work one-on-one and in workshop settings with instructors.
The Minor in Professional Writing helps prepare students to write in their prospective career areas through coursework and internships with local businesses and organizations.
Research, conducted by affiliated faculty and staff, contributes to a national conversation on literacy and writing instruction.
Student Technology Consultants work with instructors in the College of Humanities to help them become proficient and autonomous users of self-selected technologies.
Blubrry Podcasting Community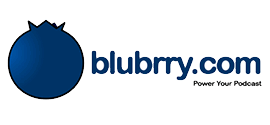 Blubrry is a podcasting community by RawVoice that connects content publishers, advertisers and audiences to the world of new media via relationships, social networks and a variety of professional services. Built upon the RawVoice Generator and Statistics systems, Blubrry provides these services and tools for podcasters to connect with their audiences and monetize on their podcasts. Blubrry seeks to assist podcasters at the grass roots level. PodCamp Ohio offers the appropriate venue for Blubrry to connect with podcasters in the way that matches the company's philosophy.
Gold Sponsors
Sponsors who's contribution is valued at $500 or more.
A show that goes beyond the blog to bring you up close and personal with the brightest stars of the medical blogosphere.
Circle of Seven Productions – Book Trailers and Marketing


Circle of Seven Productions (aka COS Productions) created the Book Trailer market in 2002. Since then the company has been the leader of book trailer production in the US, winning several prestigious awards for both broadband and broadcast videos.
COS Productions is a specialty company. We do book video. We not only endeavor to create quality, entertaining book video, but we are constantly looking for innovative ways to bring in new readers. COS is about the publishing industry, not just about a book, a client or a video. If what we do brings in new readers the publishing industry will benefit. If the publishing industry benefits then we have more work. COS has a symbiotic relationship with the industry we serve which makes COS Productions a good investment on many levels.
AssistCoach

Put the power of Social Networking to work for your business. AssistCoach.com brings together Business Coaching and Social Media to help you grow your business using the best practice. Visit our website or call us at 614-429-4832 for more details.
Blip.tv

Blip.tv is an Internet television network focused on the best original shows created for the Web. We host, distribute and monetize shows and split all advertising revenues with show creators 50/50. We're really proud to sponsor PodCamp Ohio because we believe the next great show creators will come from the grassroots, and we are big believers in the democratization of the media.
TechSmith

TechSmith is the world's leading provider of screen capture and recording software for individual and professional use. People everywhere use our products to capture content from their screens in ways that help them communicate more clearly, create engaging presentations for diverse audiences, and analyze product usability and customer experience.
Spaceblue

Spaceblue is a new media and web design company that aims to deliver high quality products and services with a personal involvement with its clients. Web design services focus on WordPress as both a blog and a CMS via custom theme design and/or plugin development.
ávitae energy water

ávitae is made of purified water and natural caffeine derived from coffee beans. It contains no calleries, no colors, no flavors and only contains ingredients found in nature. ávitae gives you the hydration you need without anything you don't.
Silver Sponsors
Sponsors who's contribution is valued at $250 or more.
Blue Microphones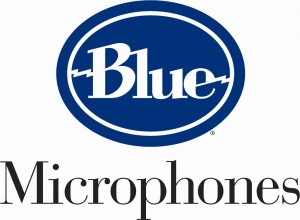 Blue Microphones designs and produces an extensive line of award-winning microphones and recording tools for audio professionals, musicians and consumers. Founded in 1995, and headquartered in Southern California, Blue continues a lengthy tradition of innovative, cutting-edge design and astounding performance, with a range of inspiring recording tools for almost any application. From Blue's flagship recording tool, the Bottle, to our stylish Eyeball HD audio/video USB webcam, to our new Mikey iPod Recorder, Blue has just the tool to capture your creativity. Check out the complete range of Blue products at www.bluemic.com.
StickerGiant

StickerGiant sells every kind of sticker! We have over 20,000 bumper stickers, political stickers, funny stickers and other products in stock that we ship daily from our warehouse in Hygiene, Colorado. But that's not all we do, we also print custom stickers. With premium and quick stickers stocks as well as available 24 hour printing, you dream it, we do it.
StickerGiant was founded in 2000 in a basement office and is now sprawling all over Hygiene, Colorado. We like to think our growth is becuase StickerGiant's all about expressing yourself. Liberal or Conservative, Christian or Atheist, Leno or Letterman, Regular or Diet. We don't care. Just peel it, stick it, and tell the world about it.
Coefficient Media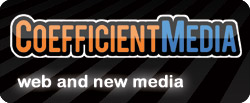 Coefficient Media specializes in producing and developing social networks, web sites, audio, video, podcasts, and live media.
Bronze Sponsors
Sponsors whose contribution is small (under $250) but just as important.
EasyPHPWebsites.com
Want to master PHP fast? EasyPHPWebsites.com is the home of bestselling author Jason Gilmore's latest book, "Easy PHP Websites with the Zend Framework", and "Beginning PHP and MySQL", now in its third edition. Every purchase of "Easy PHP Websites with the Zend Framework" comes with access to almost five hours of online instructional video and direct communication with the author.
www.easyphpwebsites.com
The iPhone App Show
The iPhone App Show is a podcast from Michigan covering iPhone Applications with product news and reviews. The iPhone App Show will be recording a live show during PodCamp Ohio! If you're an iPhone user or want to know more about iPhone and its applications, please check out the iPhone App Show!
Allen Mireles
Allen Mireles is the principal of Allen Mireles Marketing PR, full service social media marketing/ public relations consultancy specializing in helping companies and organizations use social media and public relations to connect, share and grow.
Jamie Grove
Jamie Grove is a long-time eCommerce mechanic, recently turned iPhone developer. He writes about not writing at How Not to Write (www.hownottowrite.com) and is the co-editor of iPhonespaz (www.iphonespaz.com). You can connect with him and download his apps at www.jamiegrove.com.
Want to be a PodCamp Ohio sponsor? Click here to learn how.